EXCLUSIVE DISCOUNTS FOR U.S. VETERANS
You will receive an extra 25% off and we waive all setup fees.
As a U.S. Veteran, in recognition and thanks for your services and sacrifices to our country, we offer you an exclusive 25% discount on all services plus additional special offers.
Ever since Step Ahead Web, LLC began, our mission has been to work with clients that truly need us and the services we provide. You'll find that our pricing is well below what other businesses typically charge for similar services. In addition to our standard low and competitive pricing for all website related services, U.S. Veterans are entitled to an additional discount and other special offers.
As a veteran, if you need any of the services we offer, including a new website for your business, we'd greatly appreciate the opportunity to discuss this with you in a Zoom (online video call).
As a way to show our appreciation for the services and sacrifices made by our U.S. Veterans, we are offering a permanent 25% discount on all of our services and waiving all setup fees (normally $299 .. and up).
Our "We Build Free Websites" program includes everything you'll need to have a successful website and online business.
We recognize that many veterans go on to start their own businesses and we want to provide support in any manner that we can.
If you have any further questions, we hope you'll contact us at your earliest convenience. *  (go to "top of page")
With the discounts we provide, now is the perfect time to get started and to work with us to have a professional website created for your business …
Having a website that properly represents your business is crucial for your online presence and essential for attracting and retaining customers.
A professional website will assist in establishing a high level of credibility for your business and will serve as a 24/7 marketing tool.
It's important that your website effectively communicates your brand message and explains what makes your products or services unique and what benefits they will provide to your target customers, compared to alternatives.
Therefore a well-thought-out and designed website is the cornerstone of your online presence and a critical factor in attracting and retaining customers. With a well-designed and engaging website, you can effectively communicate your brand message and your value proposition, differentiating yourself from the competition.
U.S. Veterans will get 25% OFF
plus all setup fees are waived!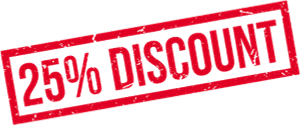 Moreover, effective online promotion through SEO and advertising on platforms such as Google, YouTube, Facebook, Instagram, LinkedIn, and more, will help you reach a wider audience and drive consistent and quality traffic to your site.
By leveraging these promotional tools, you can increase your visibility, attract new prospects, engage current customers, and generate leads that can ultimately deliver increased sales and growth to your business.
Having a professional website and promoting it effectively is an investment that can pay off in a big way. Your website will provide a cost-effective way to reach a large audience and build brand awareness, while also providing a platform for customers to interact with your business and access important information anytime and anywhere.
So, whether you're a small business just starting out or a well-established enterprise, a professional website is a must-have for your business's success.
In summary, here are some final points …
Effective online promotion through SEO and advertising on platforms such as Google, YouTube, and social media helps reach a wider audience and will ultimately drive traffic to your site day after day.
This investment can help to greatly increase the visibility of your online presence, attract new prospects, allow you to engage with current customers, and generate quality leads that will continuously produce an increase in sales and overall growth for your company.
Having a website that is visually appealing, user-friendly, and easily discoverable online is like having a virtual representative for your business that works continuously and tirelessly around the clock. Not only does it allow you to effectively reach your target audience and increase brand recognition, but it also gives your customers the convenience of interacting with your business from anywhere, at any time.
A professional and well-promoted website is a must-have for the success of any business.
* These discounts are subject to change and availability without notice.
Get started today with your U.S. Veteran discount!
There's no cost and no obligation! We're available 7 days a week.

CREATIVE DIGITAL ONLINE ADVERTISING AND MARKETING AGENCY
Located in:
Woolwich Township
New Jersey, USA